Corvallis DUI Attorneys
Act Now to Save Your License—Call
(541) 243-0678
The days after being hit with a charge for driving under the influence, or DUI, can feel nerve-racking. The threat of conviction can be intimidating, trying to navigate the legal system disorienting, and the gravity of your situation sobering.
You do not have to go through this alone. At Jennifer I. Nash & Nicolas Ortiz, P.C., our Oregon DUI attorneys are prepared to defend you against these serious charges.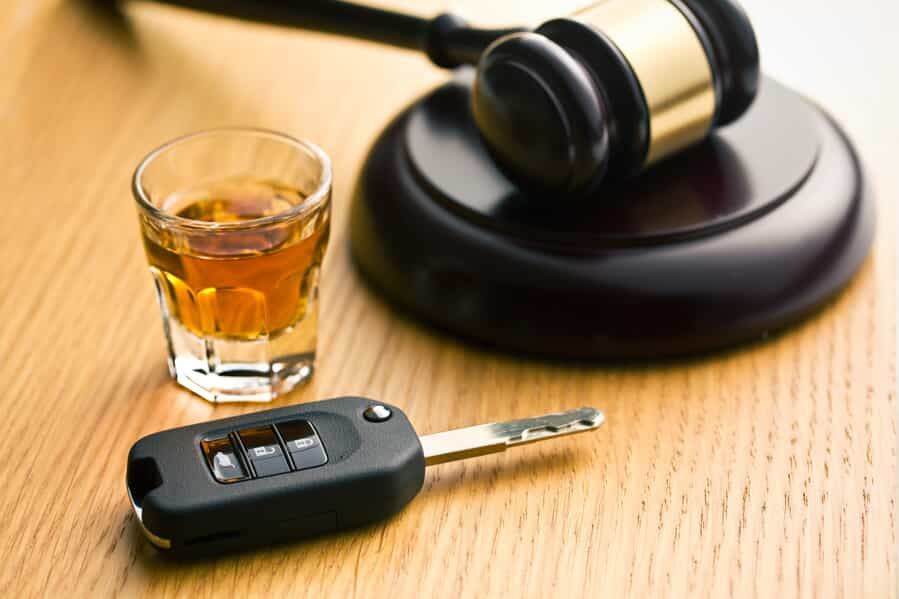 Fighting DUI Charges with Experience & Conviction
Our approach to any DUI defense includes this uniquely informed perspective—the trained officer perspective. Hands-on training affords us the ability to detect any errors in administering the Standardized Field Sobriety Tests (SFST), errors in evaluating the SFSTs, and errors in the interpretation of the SFSTs.
If you've been charged with intoxicated driving, don't hesitate to reach out to us. We are fully equipped to protect your rights, to prepare your case for trial, and to try your case in court. Our goal is to reduce the impact these charges will have on your life. That may mean fighting for a lower penalty or to have your charges dropped entirely.
---
Don't delay. Speak with our Corvallis DUI lawyer today in an initial consultation. Call (541) 243-0678.
---
Oregon DUI Laws & Penalties
In Oregon, a person can be charged with driving under the influence of intoxications (DUII) by operating a vehicle with a blood alcohol content (BAC) of at least .08 percent. However, the BAC limit for commercial drivers is .04 percent, while the limit for drivers under 21 years old is .01 percent.
Getting convicted of a first-time DUI is punishable by driver's license suspension for one year, fines of up to $1,000, and/or a jail sentence between 48 hours and one year. A judge has discretion to sentence an offender up to 80 hours of community service in lieu of jail time. Aggravating factors, such as driving with a high BAC or a child passenger in the vehicle, can increase the criminal penalties.
Know Your Rights Under Oregon Implied Consent Law
Oregon implied consent laws mandate that by operating a motor vehicle, you are automatically consenting to DUI tests. As a result, a DUI arrest often comes with a license suspension for:
Failing a breath, blood, or urine test

Refusing to take a breath, blood, or urine test
How to Get a Suspended License Reinstated
Timing is crucial if you wish to contest your suspension.
You should be aware that you have only 10 days to submit a request for a hearing on the implied consent driver's license suspension. Without the request for a hearing, the license suspension, in almost all cases, will take effect—even if you are acquitted of the DUI charge or your case is otherwise dismissed.
Am I Eligible for a DUI Diversion Program?
Depending on the circumstances of your situation and your prior DUI arrest record, you may be eligible for a driving under the influence of intoxicants (DUII) diversion program. Successful completion of a DUII diversion program will ultimately lead to dismissal of the DUI charge.
You must meet certain requirements to enter these programs, such as complying with DUI diversion urine tests every two weeks.
These urinalysis tests will look for:
Alcohol

Amphetamines

Benzodiazepines

Cocaine

Marijuana

Opiates
If you are admitted to a DUII diversion program, you will be required to remain abstinent from all the above substances. Should you fail a urine test, you will then need to complete DUII rehabilitation.
At Jennifer I. Nash & Nicolas Ortiz, P.C., we can determine your eligibility and advise you about which options are available to you. Whether you are diversion eligible or not, our goal is to help you make an informed decision on how to proceed.
Book a Consultation with a Oregon DUI Lawyers
If you are facing charges for drunk driving, do not handle it on your own. Our Corvallis DUI lawyers have over 40 years of combined experience trying DUI cases throughout Benton and Linn Counties.
What's more, our lawyers have attended the NTSI Standardized Field Sobriety Testing Certification Course. This is the same training that police officers receive when they are trained to investigate, detect, and arrest DUI suspects.
Put our skill and experience in your corner. We won't rest in our fight for you!
---
Act quickly to protect your rights—schedule an appointment with our Corvallis DUI attorneys today.
---