NICOLAS ORTIZ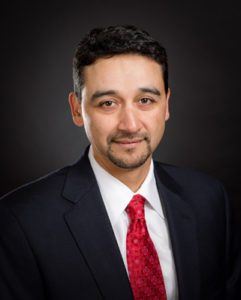 Nicolas Ortiz hails from the central valley of California, moving to Oregon in 1995 to study at The Northwestern School of Law of Lewis and Clark College. He earned his Bachelor of Arts in English from the California State University, Sacramento. While there, he focused on the technical aspects of writing in preparation for the writing demands of law school and practicing law in general.
His work in criminal defense began in school while clerking for the Federal Public Defender's office in Portland, Oregon. Soon thereafter, he began trying cases to juries in state court. After graduating from law school in 1998 and becoming a member of the Oregon State Bar, he practiced law for the Southern Oregon Public Defender's Office where he further honed his trial skills. Using this experience and training as a trial lawyer, he expanded his practice to include Family Law matters in 2006. His years of trial work have provided him with a wide breadth of experience litigating cases ranging from simple Criminal Trespass to Aggravated Murder in the criminal defense realm, to handling Restraining Orders, Divorces and issues related to child Custody.
He takes a common sense approach while always keeping his client's interests and goals in mind. He is committed to providing each client the best legal advice and counsel as each progresses through, what is often a difficult, anxiety-provoking experience.
This philosophy also plays a role in other aspects of his life. He has served on the board of the Linn-Benton Bar Association, where he coordinated Continuing Legal Education seminars for the betterment of local attorneys, served as a member of the steering committee for Juvenile Drug Treatment Court, and served as the Defense lawyer team member in both the juvenile and adult Drug Treatment Courts for Benton County. And he finds volunteering his time working with youth from coaching Mock Trial teams to coaching little league sports teams quite rewarding.