Joan E. Demarest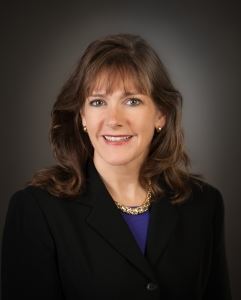 Joan Demarest brings 20 years of legal experience to the firm. A virtual Corvallis native, Joan moved here when she was nine. She graduated from Smith College and from the University of Oregon, School of Law, where she focused on criminal law and earned a certificate in mediation.
Joan has valuable experience both as a Deputy District Attorney and as a defense attorney. She has ten years' experience prosecuting adult and juvenile cases for the Benton County District Attorney's office, where she successfully handled hundreds of cases including DUIs, sex abuse, domestic violence, drug cases, Measure 11 violent crimes, property crimes, and aggravated murder.
In private practice, Joan has focused on criminal defense, juvenile delinquency and dependency, victim advocacy, and family law. She has successfully represented hundreds of clients. She has worked with judges and other attorneys, dealing with the latest legal developments. And Joan has also worked with the state legislature in passing and amending laws adversely affecting her clients.
Joan Demarest understands the best outcome for one client may not be ideal for another. Joan handles her clients' cases with their unique circumstances at the forefront of her concern. Many cases require thinking outside the box and finding creative, unique solutions. Joan works with the region's best doctors, scientists, investigators, and expert witnesses in pursuit of justice for her clients.
Joan gained expertise in working with the unique concerns of college students, both international and domestic, when she worked at Oregon State University in the Office of Legal Advising. Joan works closely with the area's leading immigration attorneys to ensure the best outcome for her international clients.
Joan is dedicated to public service. She serves as Municipal Court Judge for the City of Toledo and pro-tem judge for the cities of Lebanon and Corvallis. She served two terms as president of the Linn-Benton Bar Association, has served on the Corvallis 509j School Board, the boards of the Boys and Girls Club of Corvallis, Center Against Rape and Domestic Violence, Plain Talk for Kids, and the Parenting Success Network. Joan has been named Corvallis Junior First Citizen, is a Leadership Corvallis alumna, and was part of an official delegation trip to Corvallis' sister city Uzhhorod, Ukraine. Joan also enjoys membership in Corvallis Zonta and The Greater Rotary Club of Corvallis.